Join us on a walk through the various, unique formation of Oya rocks in the Oya region, as well as a tour of surface mining.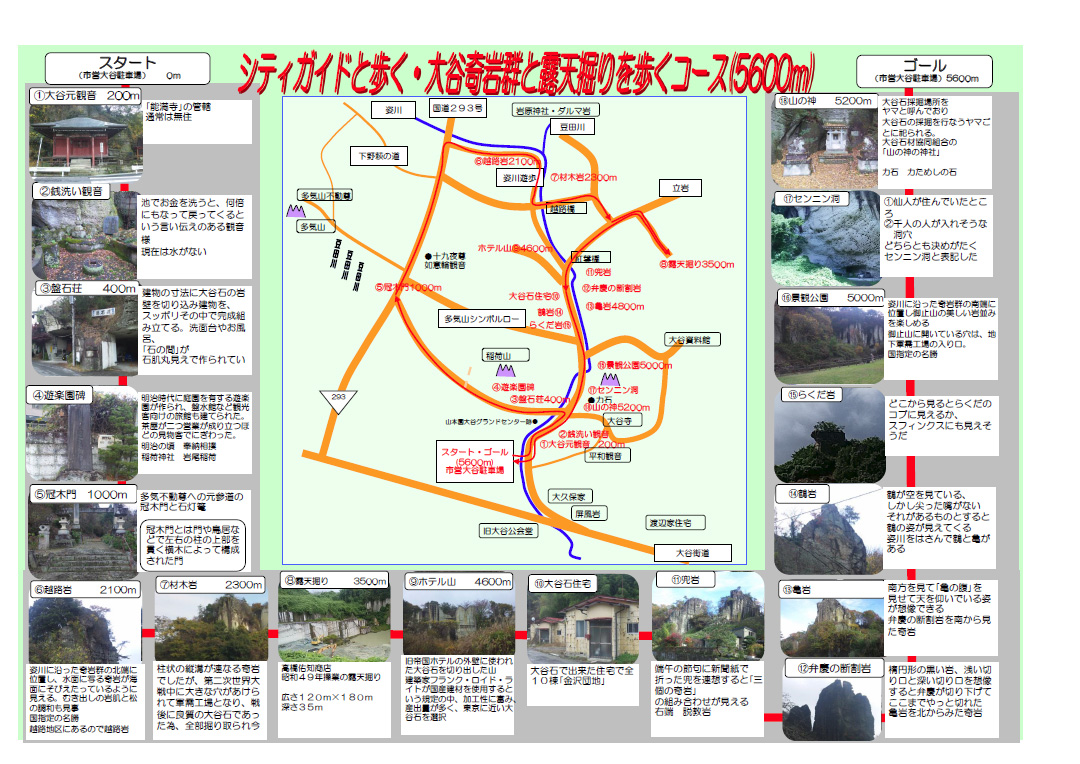 【Click to enlarge the image】
※⑧There will be an additional fee for the tour of surface mining.
For inquiries, please call 080-7754-1965
※Please contact us at least 1 week before the day you wish to attend the tour.