The Enoura weather station was designed by the New Material Research Laboratory, an architectural design office established by a contemporary artist Hiroshi Sugimoto and architect Tomoyuki Sakakida. One hundred meters of Oya stone fills the "Summer Solstice Light 100 Meter Gallery," located in the center of the building overlooking Sagami Bay. It is built in a way where the sunlight shines straight in the morning of the summer solstice.
Sakakida: Ancient humans became aware of the change in season and passing of the time by looking at the change in the sun's orbit. And this facility takes the form of Hiroshi Sugimoto's idea of ​​expressing the origin of human consciousness. Based on the desire to remain beautiful even after 10,000 years, it is composed mainly of materials that can weather and stay attractive over time. I decided to use Oya stone early on since it is Japan's leading soft stones. They are so soft that it can be shaved with a saw and is difficult to use in the world of architecture. Yet its gentleness has an expression that cannot be seen in modern architecture.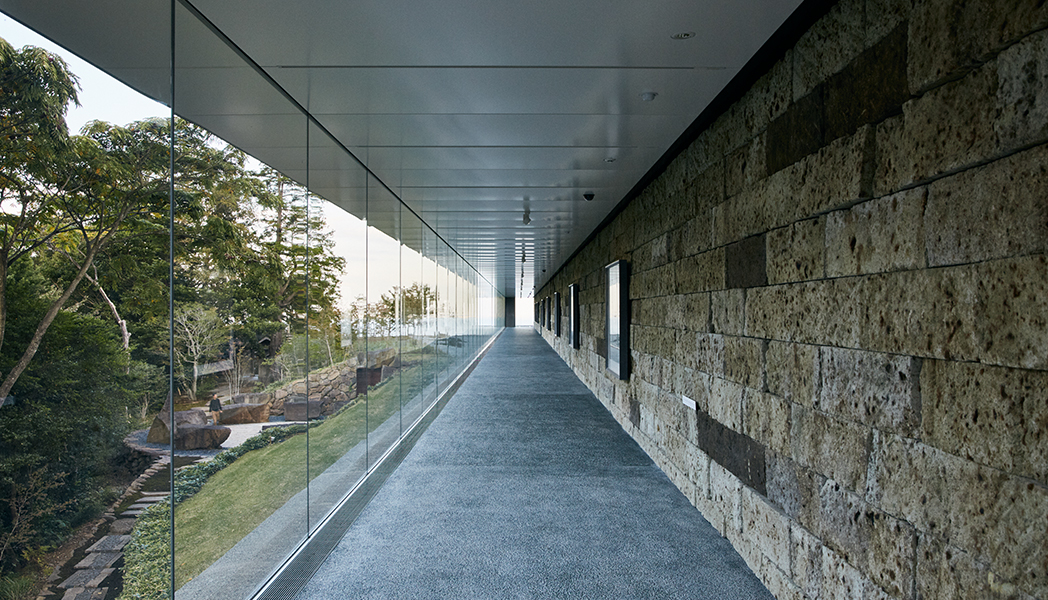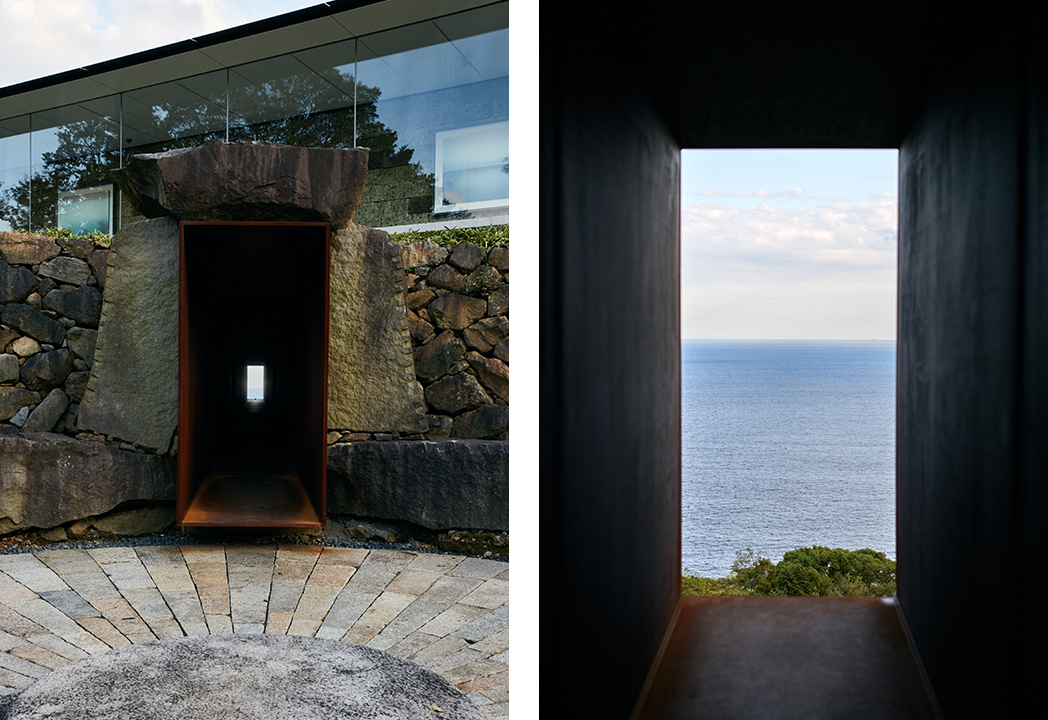 New Material Research Laboratory does not use materials listed in a catalog. They believe that it is most contemporary to avoid current trends and create architectures using old materials from ancient and medieval times.
Sakakida: When you look at stones, it really makes you think about the movement of the earth, from 4.6 billion years ago when the earth was made to the present and its time. Mass of magma becomes stone, some become diamonds, some become hard granites, and some become volcanic tuff like Oya stone and you start to see the characteristics of each place. The Italian Bianco Carrara has a clear color like the Mediterranean Sea or the Italians, or Brazilian stones are flashy. But when you look at Japanese stones, their colors are vague which is very Japanese. We love Japanese stones because they are fascinating.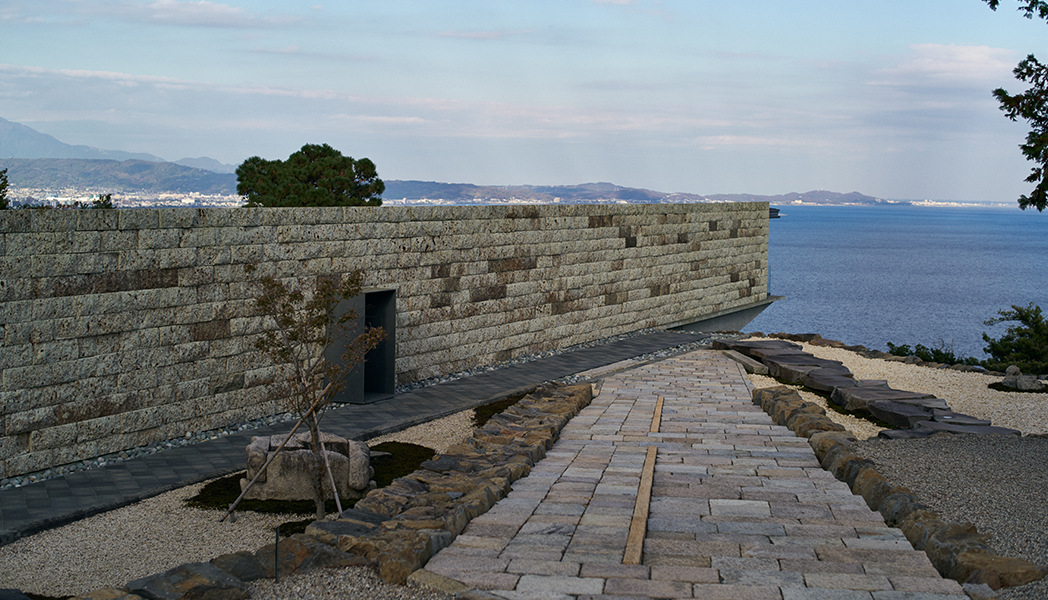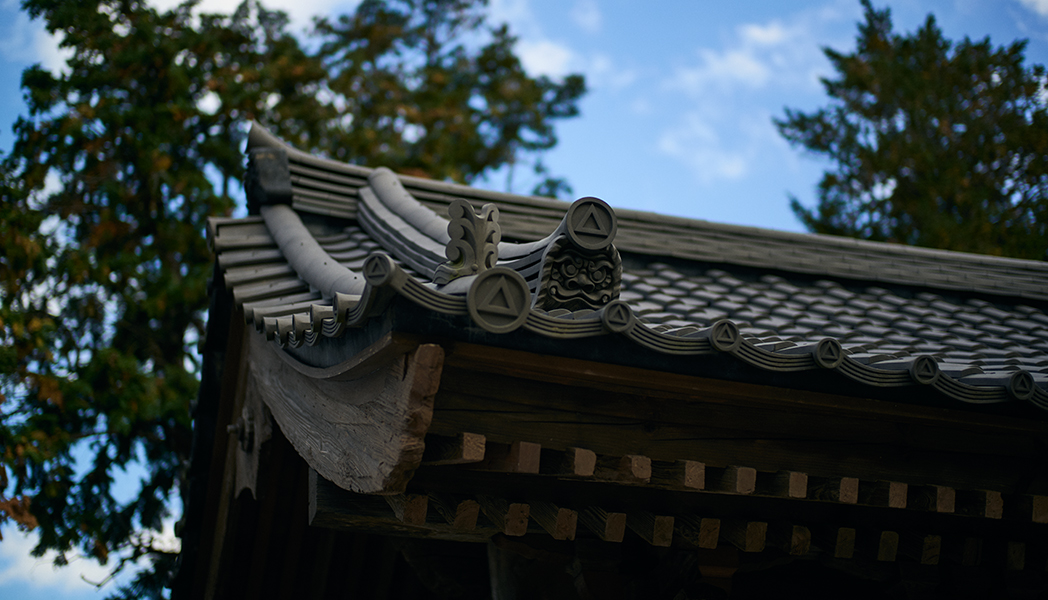 Mr. Sugimoto and Mr. Sakakida looked around Oya's quarries and came up with the "The Untouched Earth."
Sakakida: As you can see from the Imperial Hotel designed by Frank Lloyd Wright, the existence of Oya stone is special. So how do we use Oya stone in the present day? We went to the quarries and learned about the process of mining etc., and used it for the most important part of the facility only after understanding it. The craftsman saws the stone and pops it out with something like an arrow, but that's it. No final touch, nothing artificial, unlike a typical craftsman who polishes every side at the end. We even named the final touch of the Oya stone the "The Untouched Earth!" Stones are very interesting, sometimes they look prettier when you just stack them up. Architects tend to think deep and sometimes that's not good because you start to see thoughts and reasonings. But collaborating with Mr. Sugimoto allowed me to distance myself from thinking and I was able to face the stone directly. By doing so, I think you can see the true color of the stone and its existence in the finished product.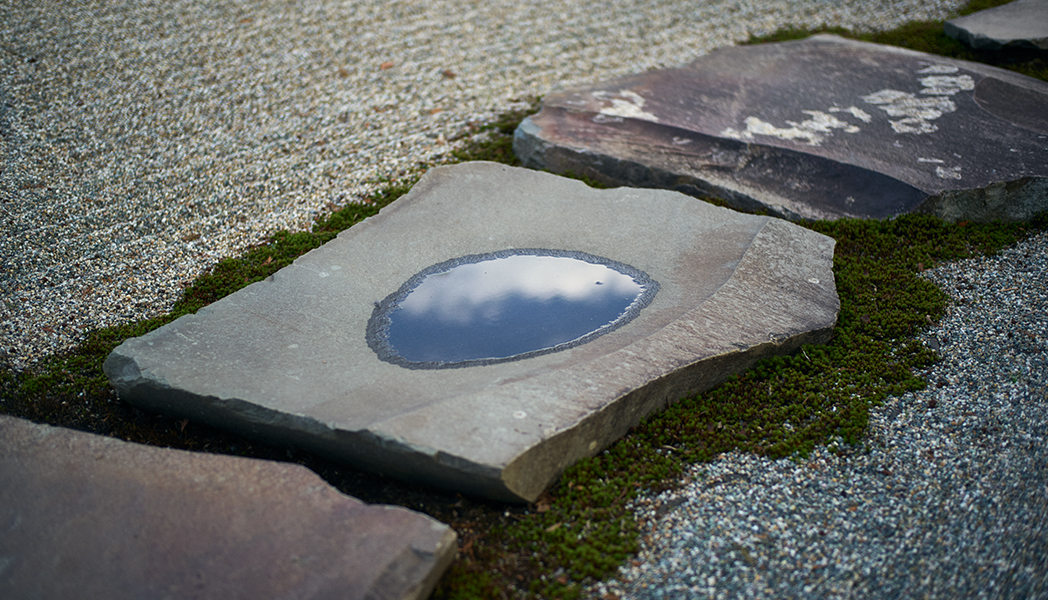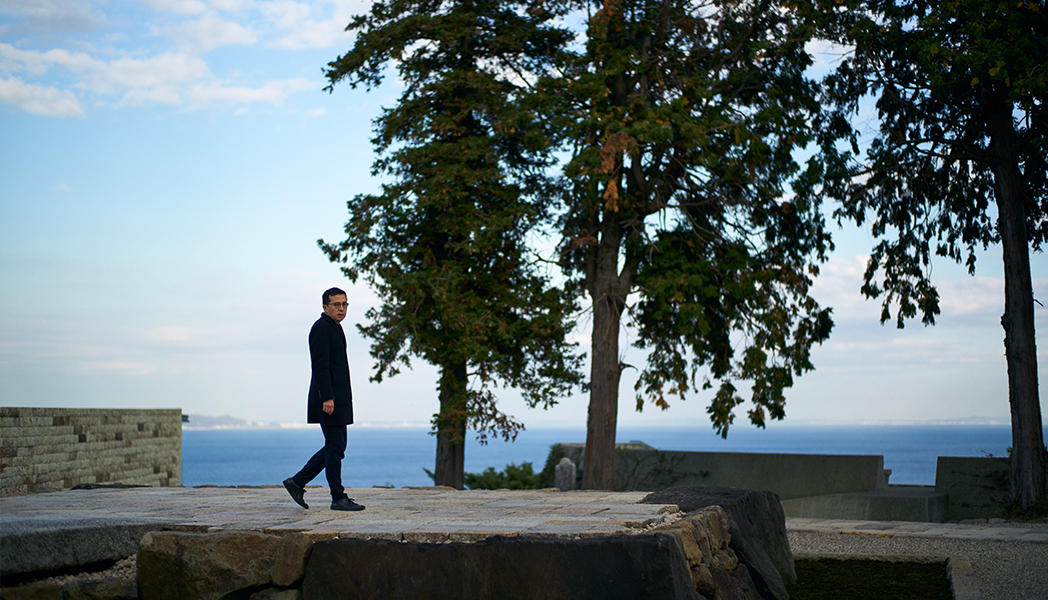 Thoughts put into Oya stone
Sakakida: Working on projects around the world, I feel like architectures have become homogenized and I don't feel the characteristics of the place. That's why I used Oya stone, which is one of Japan's leading materials. Oya stone is very fascinating, I could become its PR ambassador!"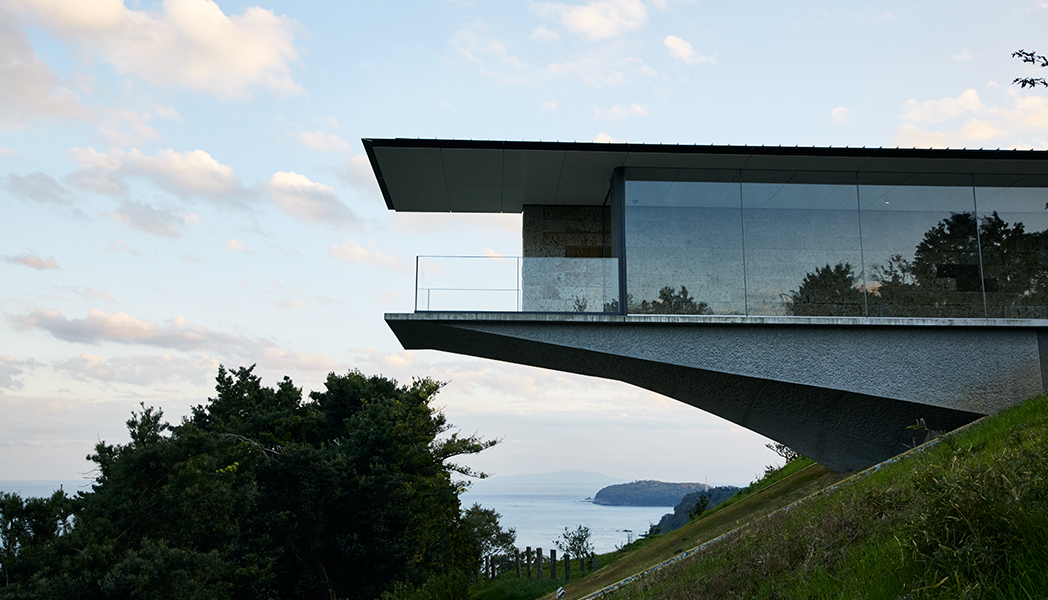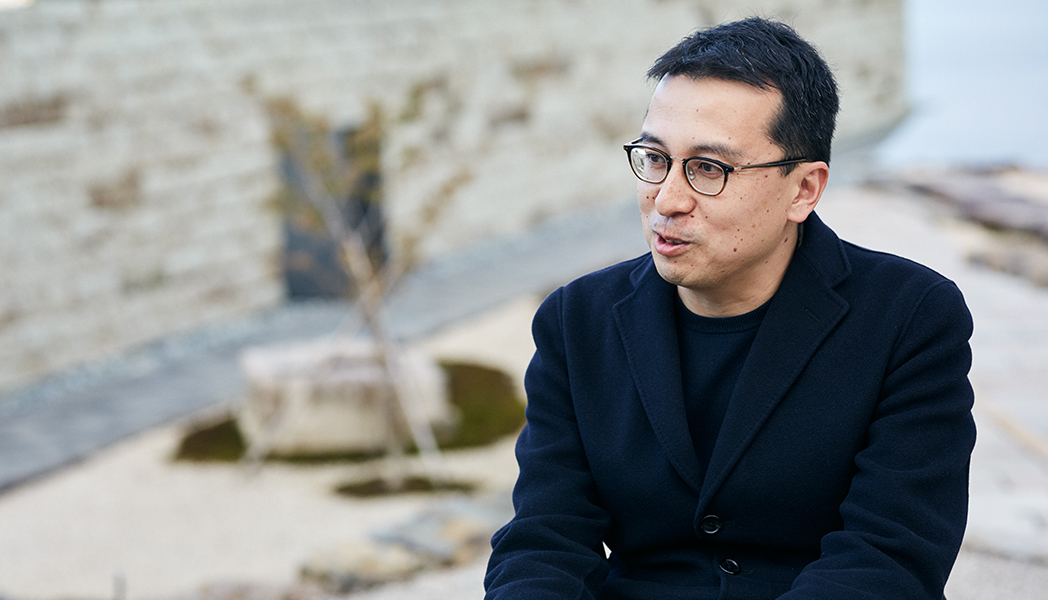 Mr. Tomoyuki Sakakida, New Material Research Laboratory
Tomoyuki Sakakida (榊田倫之)
1976 Born in Shiga Prefecture.
2001 Began working at Nihon Sekkei, Inc. after completing the first half of a doctoral program at Kyoto Institute of Technology.
2003 Established Tomoyuki Sakakida Architectural Design Office. Also worked at an architect Waro Kishi's office in Tokyo and was in charge of the Leica store in Ginza for the next 3 years.
2008 Established an architectural design office "New Material Research Laboratory" with Hiroshi Sugimoto.
From 2013, as the director, he works on many designs with his architect partner Hiroshi Sugimoto. Currently a part-time lecturer at Kyoto University of Art and Design.